Have you lost your sun-kissed goddess glow from summer? 
With winter in full swing, harsh conditions such as rain, snow, and wind can seriously take a toll on our skin health and appearance. The skin is the largest organ of the body, so when weather conditions change rapidly and indoor heating strikes, your skin is further depleted of moisture. The result? A dry, flaky face.
Cold weather has the potential to cause a series of unwanted reactions that you need to counter if you want to keep a radiant complexion all year long. Skin performs so many of the body's essential tasks. This protective barrier is important for more than just appearance; it is directly correlated with your overall wellness.
But don't be alarmed; committing to a daily skincare routine can give your skin the TLC it deserves.
Top Five Tips for Loving Your Skin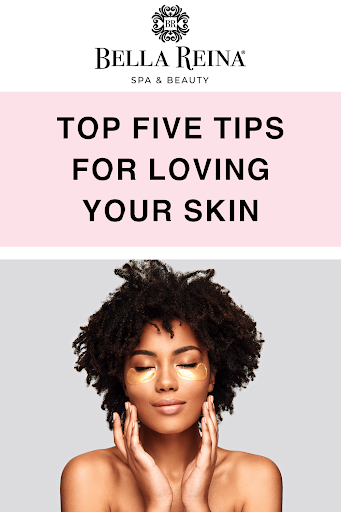 1. Practice a Healthy Lifestyle
Fresh and healthy skin comes from within. We can't stress this enough. 
Hydrate! Hydrate! Hydrate! Drinking the proper amount of water does wonders for your skin's elasticity.

*Bonus Tip*

Add

electrolytes to your water – our preferred brands are either BodyHealth or Complement.

Get adequate rest. 7-9 hours of sleep is vital for healthy skin.

Avoid inflammatory junk foods, excessive sugar, and alcohol– t

he excess sugar causes the skin to be lax and lose elasticity. 

Eat foods rich in antioxidants because they reduce oxidative stress in the body and eliminate free radicals, which can contribute to premature aging.

Yikes!

Move your body every day with weight-bearing or flexibility exercises. 

Take a Probiotic Enzyme to help balance the gut. A healthy gut leads to healthy skin.
A healthy lifestyle is not only good for your overall health, but you will see a significant change in your skin! 
2. Use Sun Protection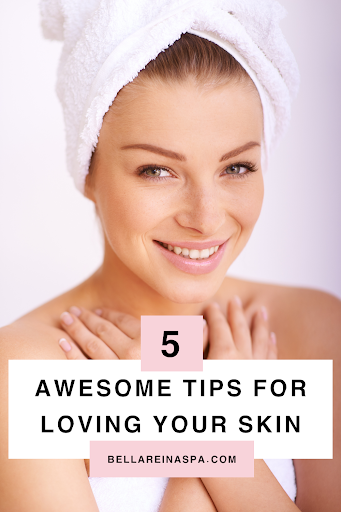 You might think, well, duh! But did you know that your skin is susceptible to sun damage on those gloomy winter days as well? Don't let the lack of sunshine fool you.
Sun damage is one of the most harmful things to your skin. Some adverse effects of the sun include premature aging, affecting your immune system's ability to fight infections and viruses, and increasing your risk for skin cancer. The proper way to avoid these adverse effects on your skin is by using the right SPF. Shoot for SPF 40 or higher, like Supergood Glow Screen Sunscreen, and re-apply multiple times over the course of the day.
3. Moisturize, Moisturize, Moisturize

Each morning and night, be sure to apply a moisturizer like Skin Script Açai Berry Moisturizer, which works well for oily skin. For those with dry skin, the Ageless Skin Script Moisturizer or the Bella Reina Pro Lift is the best fit.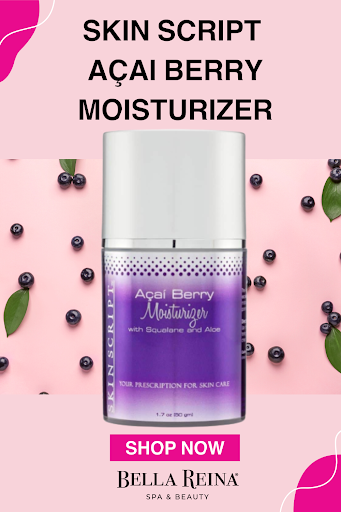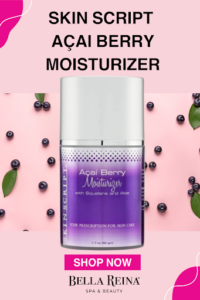 Moisturizers improve skin barrier repair and maintain skin integrity and appearance.
Finding a good moisturizer has the benefit of making makeup last longer and creating a
glowing appearance all day long.
No matter how busy your routine is, always be sure to wash your face with a pH-balancing cleanser that doesn't over-strip the oil off of the skin and, of course, moisturize! 
4. Add a Serum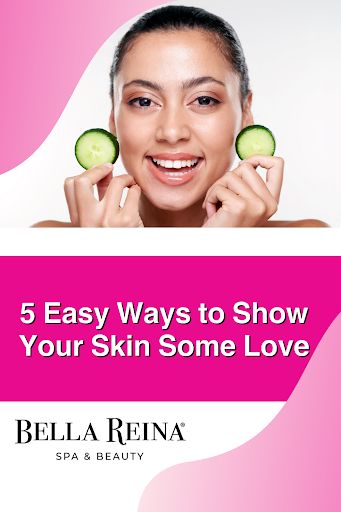 A good serum like our Bella Reina Hydrating Lipid Complex Ceramide Serum, maybe the one ingredient your dry skin has been craving all along because ceramides are similar to the glue that holds the skin tighter.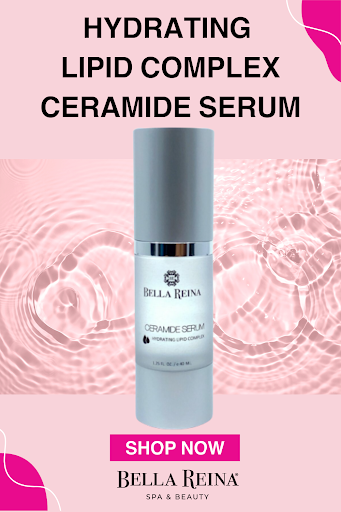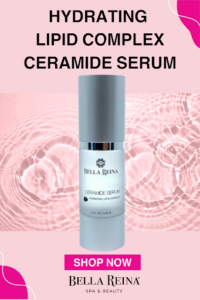 Serums are built with higher concentrations of key skin-changing ingredients (like ceramides or hyaluronic acid).

Many serums are nutrient-rich and contain Vitamin C and Hyaluronic Acid. 

They have the ability to

repair the skin and

 brighten dull winter skin.

They also work better than moisturizers because the ingredients absorb easily into the skin due to their being thinner and lightweight.

Additionally, the antioxidants help protect your skin from outside elements.
The right serum can give you smooth, supple skin with each application.
*Pro Tip* Applying a serum before your moisturizer boosts its effectiveness. 
5. Schedule a Spa Treatment
 
Three words: Treat. Your. Self. 
And if you're in Delray Beach, FL, make sure you treat yourself at Bella Reina Spa!
I know it sounds easier said than done, but maybe consider asking for a facial or massage as a birthday or Christmas gift. Make a budget plan to put some money away each paycheck to do a little self-care. 
It's important to take the time to reconnect with yourself and find inner peace, and what better way than with a spa day? A good facial massage can work magic in numerous ways. 
Whether your goal is to minimize wrinkles, promote an even skin tone, reduce acne scarring, or simply relax, Bella Reina facials give you the confidence you can see and feel. 
Check out how you can win $325 worth of skin care by entering our "Love Your Skin Ultimate Beauty Bundle" Giveaway!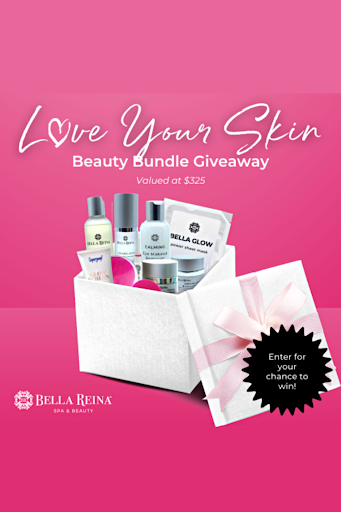 Be Proud of the Skin You're In!
Everyone is born beautiful, regardless of skin color or condition. Your skin makes you unique. 
Unfortunately, unwanted skin problems can often make us feel less confident. Now is the time for you to break free from your insecurities. 
Repeat with me: 
"Perfection Is an Illusion"
As cliché as it sounds, it's the truth. The sooner you start loving your skin, the happier you will be. Before long, you'll be glowing from the inside out.
Follow these five tips and show your skin some love. Then, if your skin needs a bit of pampering, treat yourself to a restorative spa treatment at Bella Reina Spa & Beauty today!