WHY You'll LOVE THIS
The Skin Script Açai Berry Moisturizer provides hydration and protects from environmental damage.
It's also antiaging.
Improves skin hydration to limit visible fine lines and wrinkles due to dry skin
Balances moisture levels of your skin.
Soothes and calms your skin
Improves skin appearance
Tips & Benefits: 
The Açaí berry is rich in Vitamins B, C & E; an excellent antioxidant.
Has anti-inflammatory and antibacterial properties.
Promotes healing and collagen synthesis.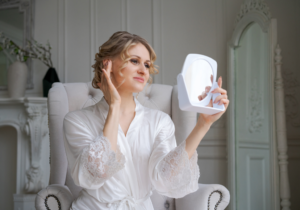 Welcome, beauty enthusiasts and skincare aficionados, to the Bella Reina Beauty Bonanza! Join me as we embark on an exciting journey through the world of Bella Reina's premier skincare products, carefully crafted to unveil your inner radiance.  If you're on a quest for timeless beauty and age-defying brilliance, you've come to the right place. Bella […]