Black Friday Weekend Spa Specials
Spend Some, Get Some
Gift Cards
Description: Buy a gift card and receive a "whole bunch of bonus $20 gift cards" good for you or a friend.* This Black Friday Spa Special comes only 1 time per year!!
Spend Some
Get Some
(Priceless)
Spend $100
Get (1) $20 Gift Cards
Spend $150
Get (2) $20 Gift Cards
Spend $200
Get
(2) $20
Gift Cards +
our
Happiness Gift Box $75
. (FREE)
---
Check Back for
2021 BLACK FRIDAY

---
*Gift cards received are $20 good towards any $100 spa service or products. $20 promotional gift cards are not redeemable for cash and expire on June 30th, 2021.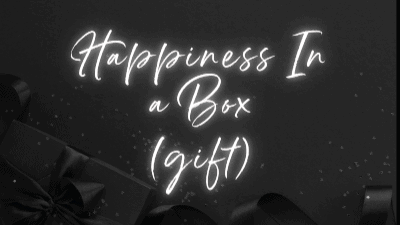 Happiness in a Box
Pure Joy & Bliss Curated in a Box
Gift with Purchase
Description: Receive a free 6-Piece Limited Edition Bonus Gift valued at over $75 + $40 in Bonus Gift Cards with your $200 Gift Card Purchase (a $300 Value).
Happiness in a Box
6 Piece Bonus Gift with Purchase*
$200 ( $300 Value)
This 6-Piece Happiness in a Box is yours when you purchase a $200 Bella Reina Gift Card:
▪ Happiness Candle – An exotic aroma to help you relax, and unwind to bring out your best, happiest self.
▪ Chakra Sage – Say goodbye to the bad vibes, and balance your chakras, with only rainbows ahead.
▪ Organic Lip Shimmer – Give your lips a little pick-me-up with a pink shimmer glow that hydrates with fresh mint.
▪ Exfoliating Face Mitt – This microfiber face mitt will leave your face glowing for that perfect dewy look.
▪ Bella Mascara – Let your eyes do the talking with this hypoallergenic, clump-free formula.
▪ Cotton Face Mask – Say no to maskne with this 100% cotton face mask, to prevent breakouts and overdrying.

#reclaimyourhappiness
Check Back  for
2021 BLACK FRIDAY

---
*Purchase a $200 Gift card and receive the Limited Edition $75 Happiness in a Box plus $40 in Gift Cards. Limit one per guest while supplies last. Shopping opens on November 27th, 2020.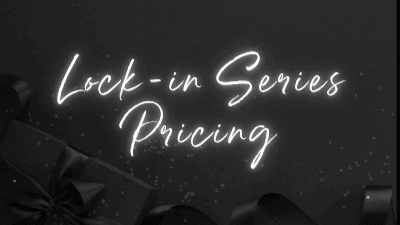 Lock in Series Pricing
Lock in the pricing for your
fav spa services
Description: Nothing says savings like Black Friday Spa Specials on a series of your favorite spa services. Save, Save, Save!
Lock in Series on Fav Spa Services
3 Series Savings
3 HydraFacial® MD Dermabuilder Boost! $550 ($200 Savings)
3 Dermaplane Oxi-Glow with Plasma Fusion Treatments $600 ($165 Savings) 
3 90 Minute Aromatherapy Massages $380 ($100 Savings) 
#reclaimyourhappiness
Check Back for
2021 BLACK FRIDAY

BLACK FRIDAY SPA SPECIALS
Welcome to Our Over the Top 2020 Black Friday!!
Looking for that over the top perfect gift? How about gifting the experience of our spa? From our ranking as #1 on Trip Advisor to all of our 5 star Reviews, you can't go wrong!
Reduce all of the stress of the holidays, work, and play with Black Friday Spa Specials from Bella Reina.
Discover our $20 Bonus Spa Dollars that are guaranteed to please everyone on your list.
Don't even think about waiting in a line? Take advantage of this weekend with our Black Friday Spa Specials that will make great office party gifts or stocking stuffers.
For six years, Bella Reina Spa has loved giving out our FREE bonus spa dollars with every gift card. You can use them for any spa service including a Dermaplane facial, HIFU facial, waxing, or massage.
Save money in 2020, while you escape the shopping pressures with bonus spa gifts from Delray Beach's Best Day Spa.
This holiday season, stock up on a bit of luxury and pampering. Try hassle-free shopping for anyone on your list with Bella's Black Friday / Cyber Monday Spa
Specials available online or at the spa from 9:00 AM through 6:00 PM on Friday, November 27th – Cyber Monday, November 30th.
Happy Holidays!