The Complete Anti-Aging Skincare Routine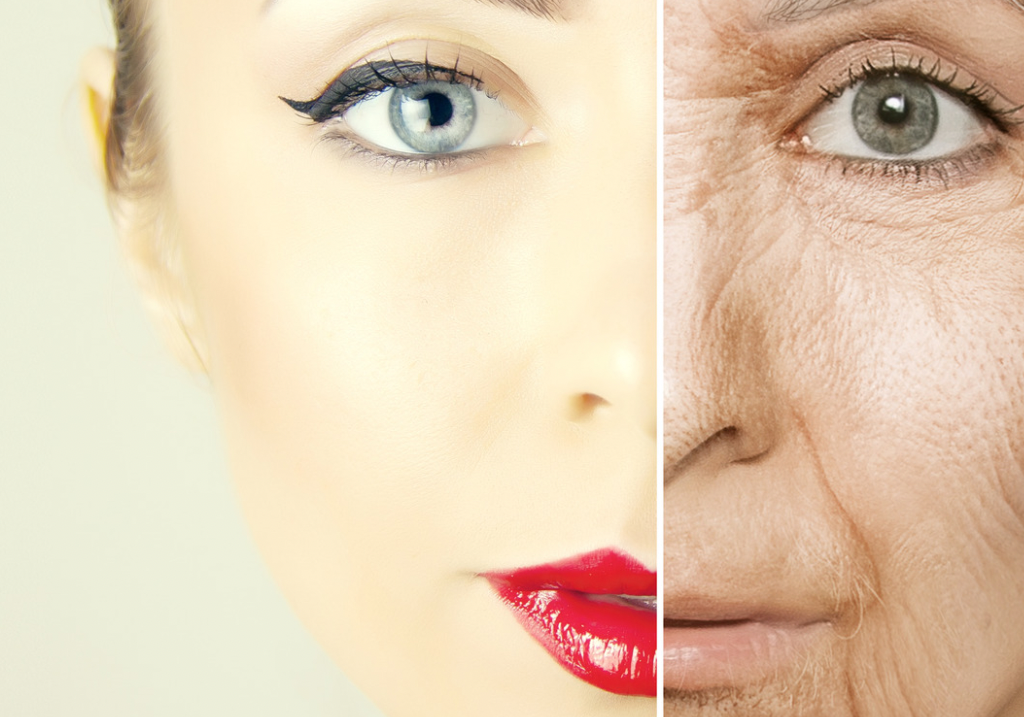 The natural aging process can be a daunting and frustrating experience for many individuals. Fine lines, wrinkles, and dullness are common signs that the skin is undergoing cellular aging. As we age, the skin loses its elasticity, becomes less hydrated, and skin cells take longer to regenerate. However, proper skin care and healthy habits can help slow down the aging process and promote healthier, more radiant-looking skin. 
At Bella Reina Spa we have created an easy-to-follow anti-aging skincare routine that will help reduce premature aging and leave you with beautiful, glowing skin. So get ready to pamper yourself like the royalty you are, and let's start on a journey to beautiful, youthful-looking skin. It's time to say goodbye to the signs of aging and hello to a fresher, brighter, and more youthful complexion. 
Let's get started, shall we?
Step 1 – Glow from the Inside Out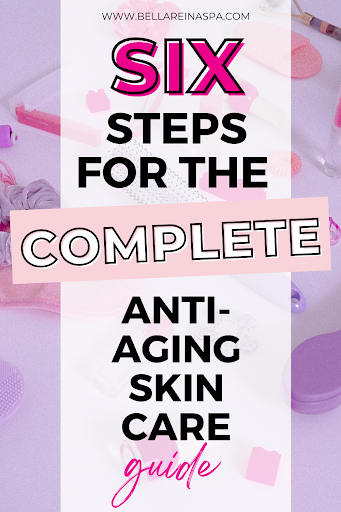 Your skin is a reflection of your lifestyle choices, so let's glow from the inside out! Our daily habits play a significant role in the aging process. 
Getting enough sleep is crucial for skin cell regeneration, and managing stress can help prevent premature aging. Regular exercise is not only beneficial for our overall health, but it also helps improve skin elasticity. Did you know that your body is made up of 70% water? Proper hydration is the key to maintaining youthful skin. Not only do our cells need water but also electrolytes and minerals to maintain a proper balance. Incorporating healthy habits into our daily routine doesn't have to be time-consuming or costly. 
Small changes such as drinking more water, eating a balanced diet, and practicing relaxation techniques can make a significant difference in the appearance and health of our skin. 
Step 2 – Cleanse and Exfoliate for Smoother Skin
Alright, ladies and gents, it's time to get serious about our skincare routine and step up our game with the best of the best products out there. 
If you're looking for a cleanser that will take off every last trace of makeup and leave your skin feeling baby-soft, Biodroga Cleansing Oil is your new holy grail. This cleansing oil is the first step to a clearer, more radiant complexion. But wait, there's more! To really take things up a notch, you need to add a weekly exfoliation to your routine. Enter Skin Script Retinol Scrub – a spa favorite for good reason. Not only does it tackle fine lines and wrinkles, but it also clears up those pesky blackheads and congestion. Plus, the added bonus of the anti-aging ingredient Retinol will have you feeling like a million bucks. Trust us, your skin will thank you.
Step 3 – Combat Aging with Antioxidants
Looking for a secret weapon in the fight against aging? Look no further than the powerful antioxidants found in Environ C-Quence Defence Creme Plus! 
This fabulously effective moisturizer is loaded with skin-loving nutrients like vitamins C and E, pro-vitamin B5, and jojoba oil. But that's not all – green tea and rosemary extracts and lutein round out the formulation, making it the ultimate powerhouse for boosting skin health and vitality. How does it work, you ask? By protecting collagen and preventing free radical damage- two of the biggest culprits behind aging skin. 
Say goodbye to fine lines and wrinkles and hello to a firmer, healthier-looking complexion when you make Environ C-Quence Defence Creme Plus a part of your daily skincare routine!
Step 4 – Highlight with Hydration
Get the brightest skin of your life with Bella Reina's Hydrating Lipid Complex Ceramide Serum! 
Even if you've lost moisture over time, this serum is a must-have to get back that healthy glow. Thanks to its unique combination of sphingolipids, ceramides, and cyclomethicone, it can revive your skin's delicate, upper layers, bringing new life to your complexion. 
By using this serum once or twice a day, you can protect, hydrate, and repair your skin from the harsh environmental factors that cause damage – leaving you with softer and healthier-looking skin in no time. Get ready to impress with your refreshed and rejuvenated face!
Step 5 – Defy Gravity and Time with a Supercharged Moisturizer
Indulge your skin with the Skin Script Ageless Moisturizer – the ultimate solution for parched skin. 
Boasting a unique formula, this moisturizer penetrates deep into your skin to restore moisture for a healthy-looking and revitalized complexion. With a blend of aloe, your skin is soothed, hydrated, and protected from any irritation. And the best part? Your skin will feel super-soft, thanks to the incredible ingredients. It's gentle and healing, promoting healthy skin and helps protect it from environmental damage. 
Not to mention it's anti-aging, eliminating dryness lines and wrinkles to provide the much-needed plumpness for a youthful glow. 
Step 6 – Rejuvenate and Recharge: Treatment Ideas to Keep You Looking Young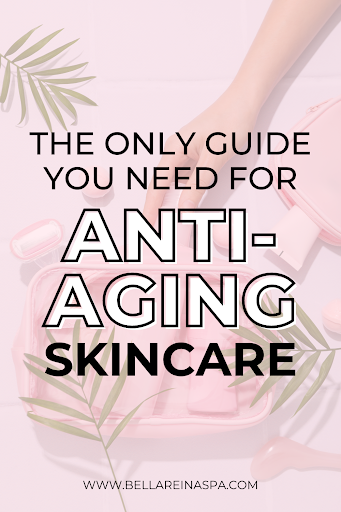 Looking to achieve a youthful glow without the labor-intensive tasks? HIFU (High Intensity Frequency Ultrasound Treatment) is the answer!  
This non-invasive treatment uses ultrasound energy to stimulate collagen production, which translates into a fresh, tightened complexion. And the benefits don't stop there – HIFU is a jack of all trades, delivering skin tightening to the muscle layer, reducing double chins and turkey neck, smoothing nasolabial folds and crows feet, and reducing the appearance of pores. In other words, HIFU is the ultimate multi-tasker that allows you to take control of your skin's destiny. 
For a variety of other refreshing treatment ideas, check out the classic facials that Bella Reina Spa offers.
Conclusion
Taking your skin through this essential anti-aging skincare routine helps you to defy time and live life to its fullest. Not only do you get an instantaneous perk through the process of hydrating, cleansing, and exfoliating your skin, but each product has been designed with age-defying actives that help keep wrinkles at bay and boost skin's immunity—thus allowing for a more glowing complexion. 
From the hydration & antioxidants that plump up cells, preserve moisture, and give extra protection from free radical damage; to treatments with natural ingredients like collagen or botanicals that pamper your skin (not to mention pamper yourself!)– culminate for a total anti-aging beauty solution. 
With appropriate skincare techniques and healthy habits, you can have confidence in knowing you'll look young and refreshed no matter your age.
I've been called Nancy Reagan, the First Lady of Skin Care. And if you are old enough to remember former President Ronald Reagan, I'm also known as "NOT THAT" Nancy Reagan.
I believe strongly that the outer skin glow comes from within and that nutrition is an integral part of great skincare. Based on that philosophy, I started Bella Reina Spa, which is recognized as the Best Day Spa in North America with a team of 17 estheticians, massage therapists, and natural nail technicians. The Bella Reina website offers extensive knowledge on products, spa services, and beauty shopping, with a strong focus on vegan and cruelty-free beauty. Welcome to Bella Reina Spa! We look forward to helping you look and feel your best.