Jane Iredale Mineral Makeup Review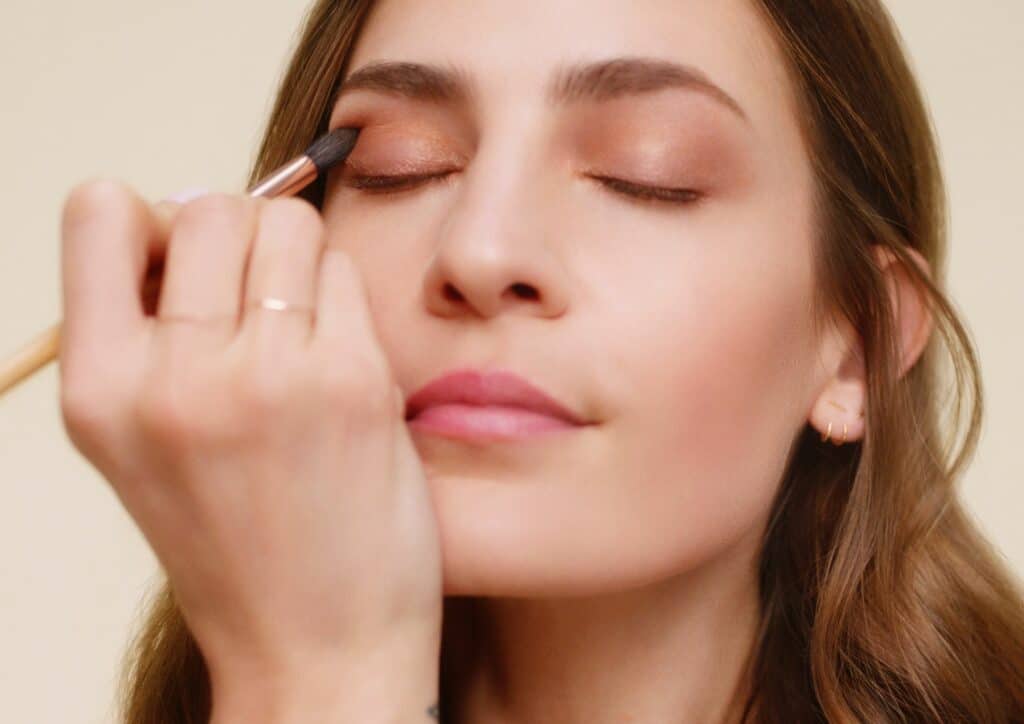 Jane Iredale is a fabulous makeup brand that offers clean formulas and a wide range of products. Whether you're a 5-minute makeup woman or a full glam queen, Jane Iredale has something for everyone. But what makes this brand so amazing?
Why is Jane Iredale Great for Your Skin?
Jane Iredale has been a pioneer in clean makeup. For the past 25 years, Jane Iredale has specialized in high-performing, long-lasting makeup, without harmful chemicals or toxins. Jane Iredale makeup also has skincare benefits. Jane Iredale uses powerful ingredients, proven by science to work on improving your skin. It's safe to use for those with acne-prone skin, sensitive skin, and oily skin, and even dehydrated skin. It nourishes and strengthens the skin! Products are also free of synthetic fragrances, preservatives, and fillers that are known to cause irritation. Jane Iredale products are also cruelty-free and non-comedogenic (which means no clogged pores or breakouts.) I mean, a make-up brand that gives you flawless skin, and it's great for both you and the environment? What's there not to like?
What is Mineral Makeup?
Mineral makeup is derived from natural minerals. Mineral makeup brands – such as Jane Iredale, don't use fillers, wax, or oil derivatives like other traditional makeup brands. The makeup formulation is cleaner. Because of the cleaner ingredients, and the lack of common allergens such as fragrance, mineral makeup is better for those with very sensitive skin, as well as those with acne, eczema, psoriasis, and rosacea. Mineral makeup is also great for oily skin, or combo skin because minerals absorb the extra oils in the skin.
What Are the Benefits of Jane Iredale Mineral Makeup?
Mineral makeup has many benefits, that make it better than traditional makeup.
1) Mineral makeup works for ANY skin type.
2) Clean ingredients. NO irritating ingredients.
3) Contains skin-loving ingredients for healthy skin.
4) Long-wear.
Our Spa Favorite Jane Iredale Products:
1) Jane Iredale Pure Pressed Mineral Foundation
A weightless sheer matte foundation, that contains sun protection and is water-resistant. Perfect for those looking for a more natural look. Contains antioxidants, which help protect your skin, and improve your skin. It is also oil-free and can be used by all skin types. Perfect for everyday use! Comes in a variety of shades.
2) Jane Iredale Mineral Quad Bronzer
Mineral quad bronzers have four blendable shades: Illuminator, bronzer, and blush all in one. It also has a highlighting effect, for the perfect dewy glow look. It's buildable and blendable. Soft, luminous finish.
3) Jane Iredale Pure Pressed Eye Shadow Triple
Super long-lasting! They are versatile enough to create different looks and can be used dry or wet. They come in a variety of shades for any skin tone and look. Gentle and safe for sensitive eyes. Highly pigmented, easy to blend, and versatile. Crease-resistant and long-lasting.
4) Jane Iredale POMMISST Hydration Spray
A hydrating makeup setting spray. It is rich in antioxidants, such as Pomegranate Extract, and protects the skin. Can be used by all skin types. Hydrates and conditions the skin. Helps conceal pores and fine lines.
5) Jane Iredale Beyond Matte Lip Stain
This fabulous lip stain is made from plant-based oils. The color is matte, rich, and long-lasting. Unlike other matte lip products, this lip stain conditions the lips, instead of drying them. Your lips will not only look beautiful but they will be hydrated too. It comes in a wide range of colors. The wand makes it easy to apply the product to your lips.
I've been called Nancy Reagan, the First Lady of Skin Care. And if you are old enough to remember former President Ronald Reagan, I'm also known as "NOT THAT" Nancy Reagan.
I believe strongly that the outer skin glow comes from within and that nutrition is an integral part of great skincare. Based on that philosophy, I started Bella Reina Spa, which is recognized as the Best Day Spa in North America with a team of 17 estheticians, massage therapists, and natural nail technicians. The Bella Reina website offers extensive knowledge on products, spa services, and beauty shopping, with a strong focus on vegan and cruelty-free beauty. Welcome to Bella Reina Spa! We look forward to helping you look and feel your best.