Hydrate and Nourish Your Skin with Skin Script's Acai Berry Moisturizer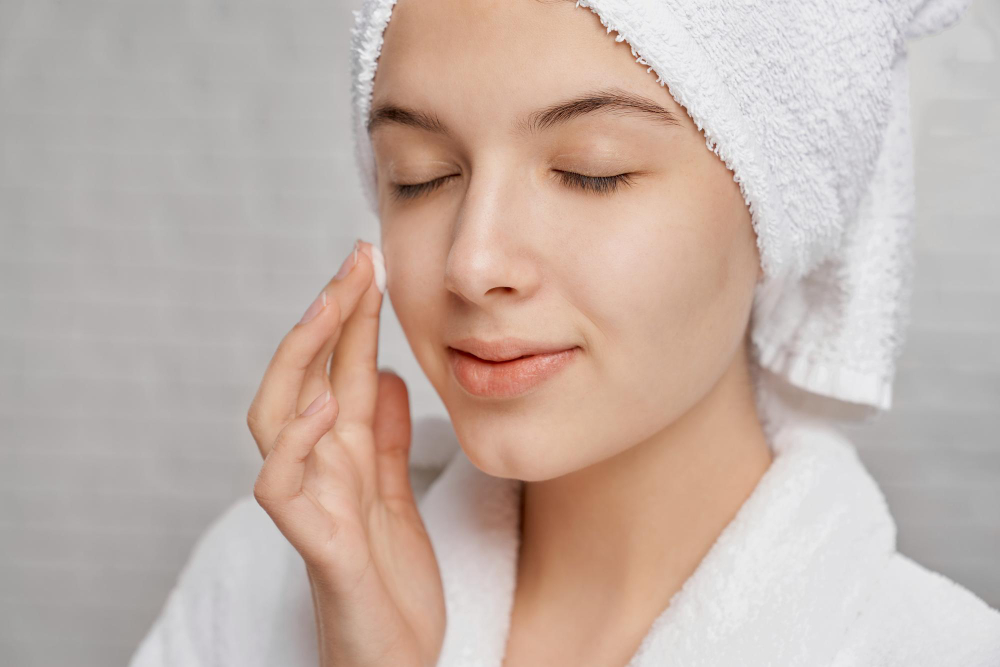 At all stages of life, taking care of your skin is essential for keeping it in great shape. Proper skin care helps to protect against the signs of aging, acne, dryness and sun damage.Cleaning your face daily is important; using effective moisturizers will keep it hydrated throughout the day.
Skin Script's Acai Berry Moisturizer is the perfect way to hydrate and nourish your skin to stay healthy, vibrant, and looking young. Let's learn more about this product and how you can use it to nourish your skin!
What is Skin Script's Acai Berry Moisturizer?
Skin Script's Acai Berry Moisturizer is an enriching facial moisturizer designed to help keep your skin hydrated and nourished. This product is rich in Vitamins B, C & E, which are powerful antioxidants that help fight free radicals. It also has anti-inflammatory and antibacterial properties that helps promote healing and collagen synthesis.
Top Benefits of Acai Berry Moisturizer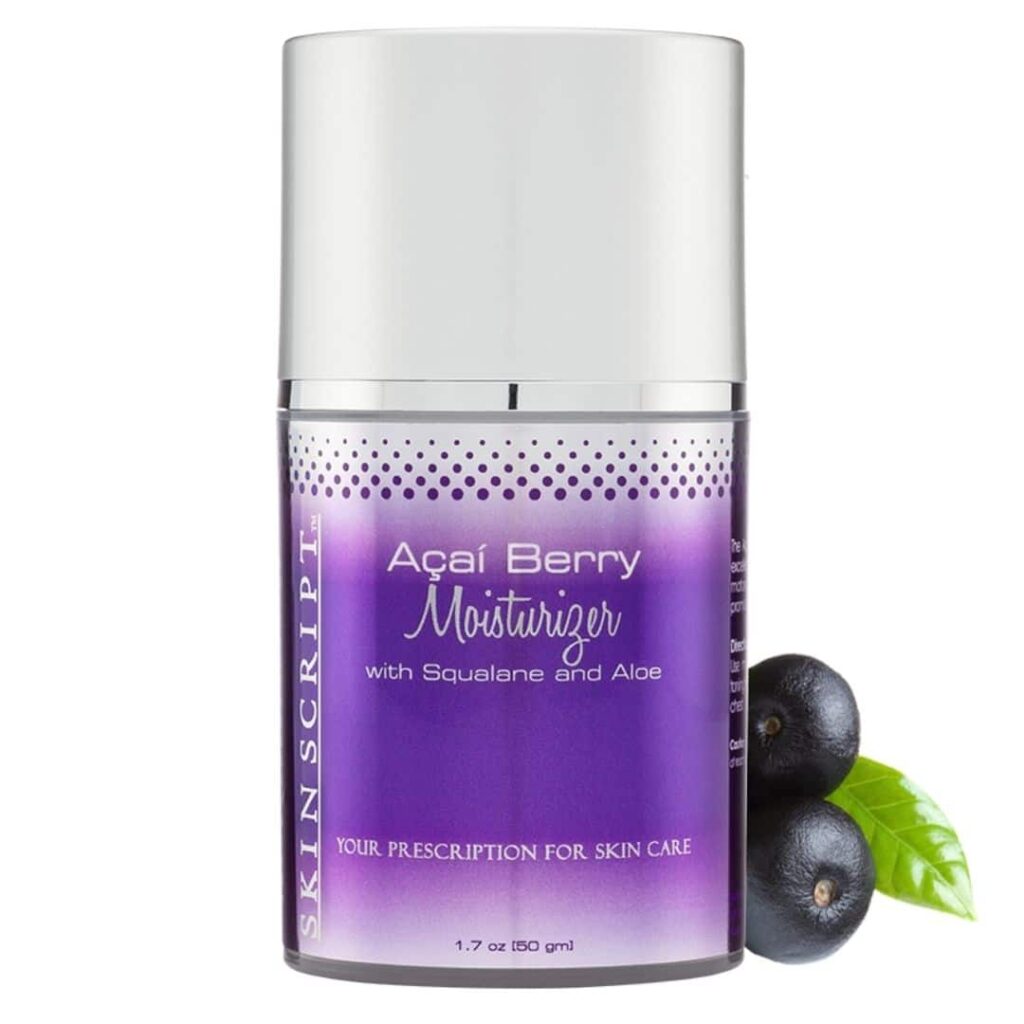 Skin Script's Acai Berry Moisturizer is a powerful, natural product that offers a wide range of benefits for your skin. If you want to improve your skin health and appearance, this moisturizer is a great option. Here are the top benefits of Acai Berry Moisturizer:
Improves Skin Hydration to Limit Visible Lines
One of the main benefits of Acai Berry Moisturizer is that it helps improve your skin's hydration. This is important because dehydration is one of the main causes of fine lines and wrinkles. Keeping your skin properly hydrated can help reduce the appearance of existing lines and prevent new ones from forming.
Encourages Proper Moisture Levels
Not only does acai berry moisturizer help to improve skin hydration, but it also helps to encourage proper moisture levels. This is important because if your skin is too dry or oily, it can lead to breakouts and other skin problems. Using a moisturizer that encourages proper moisture levels can help keep your skin looking and feeling its best.
Soothing and Calming for Sensitive Skin
In addition to its hydrating properties, the acai berry extract in this moisturizer has soothing properties. This makes it an ideal choice for those with sensitive skin. The extract soothes and calms irritated skin, leaving you with a more even complexion.
These are just some reasons you should consider using Acai Berry Moisturizer regularly. If you're looking for a natural way to improve your skin health and appearance, this moisturizer is definitely worth trying out!
How Do I Use Skin Script's Acai Berry Moisturizer?
When using Acai Berry Moisturizer, it's recommended to use this product every morning and evening after cleansing and toning your skin.
Final Thought
With its combination of vitamins, antioxidants, and anti-inflammatory properties, this moisturizer will keep your complexion looking its best while helping to reduce signs of aging due to dryness or environmental damage. So why not give Skin Script's Acai Berry Moisturizer a try today?
I've been called Nancy Reagan, the First Lady of Skin Care. And if you are old enough to remember former President Ronald Reagan, I'm also known as "NOT THAT" Nancy Reagan.
I believe strongly that the outer skin glow comes from within and that nutrition is an integral part of great skincare. Based on that philosophy, I started Bella Reina Spa, which is recognized as the Best Day Spa in North America with a team of 17 estheticians, massage therapists, and natural nail technicians. The Bella Reina website offers extensive knowledge on products, spa services, and beauty shopping, with a strong focus on vegan and cruelty-free beauty. Welcome to Bella Reina Spa! We look forward to helping you look and feel your best.