Welcome, beauty enthusiasts and skincare aficionados, to the Bella Reina Beauty Bonanza! Join me as we embark on an exciting journey through the world of Bella Reina's premier skincare products, carefully crafted to unveil your inner radiance. 
If you're on a quest for timeless beauty and age-defying brilliance, you've come to the right place. Bella Reina's skincare tips are here to elevate your skincare game and make every day a red-carpet-worthy affair. 
So, sit back, relax, and prepare to indulge in a luxurious skincare experience that will leave you feeling like the star of your own beauty story.
Bella Reina Organic Super Cleanser

Discover the Bella Reina Organic Cleanser, a skincare gem that's about to become your daily essential. 
What's not to love? It's a sudsy 2-in-1 organic face wash that's not only superb at removing dirt but also a gentle exfoliator that pampers your skin. 
Enriched with the goodness of organic botanical extracts like Roman Chamomile and Arnica Montana, this cleanser goes the extra mile to protect your skin's sensitive barrier while bidding adieu to daily impurities. 
Suitable for a variety of skin types, including normal, oily, and acne-prone skin, it harnesses the power of beta hydroxy acids to cleanse without drying, remove toxins, unclog pores, and clear away dead skin cells, revealing a youthful, rosy glow. 
It's more than skincare; it's a daily dose of self-care that your skin will adore!
Bella Reina Bamboo Sand Microdermabrasion Mask

Get ready to embark on a journey to reveal your skin's inner radiance with Bella Reina's Microdermabrasion Scrub. This extraordinary scrub is a skincare game-changer, and it's all thanks to its remarkable natural ingredients. 
Picture this: Bora Bora Sand and Bamboo, the dynamic duo that forms the heart of this skincare sensation. They work harmoniously to gently exfoliate and polish your skin, bidding farewell to dullness and dead skin cells. 
But here's the twist—it's not just an exfoliator; it's a mask too! It's like getting a two-in-one deal for your skin. With every use, you'll feel like you've whisked yourself away to a tropical spa retreat. 
So, indulge in the magic of Bella Reina's Microdermabrasion Scrub and say hello to a complexion that radiates youthfulness and vitality. It's not just skincare; it's a journey to the ultimate glow! 
Bella Power Peptide Niacinamide Glow Face & Neck Mask

Introducing the Bella Reina Glow Power Mask, a skincare superhero in the form of a 2-piece cellulosic nonwoven sheet mask. What sets it apart from the rest? Well, hold on to your beauty brushes because this mask is a game-changer. 
Not only does it create an exceptional level of absorption, thanks to its ingenious design, but it also boasts concentrated active ingredients of the purest quality. Plus, it's a dynamic duo with one piece for your face and another for your neck—because your entire complexion deserves the royal treatment. 
Say goodbye to silicones and parabens, as this mask is all about clean beauty. And here's the golden touch—the additional gold covering sheet that reflects your body's temperature, ensuring deep penetration of those potent active ingredients. 
Niacinamide, Beta-Glucan, and Peptides are the stars of this skincare show, promising to leave you with a complexion that's nothing short of radiant. Get ready to unleash your inner glow with the Bella Reina Glow Power Mask! 
Bella Reina Hydrating Lipid Complex Ceramide Serum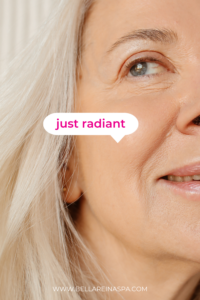 Unveil the secret to skin that's not just radiant but plump and beautifully hydrated with Bella Reina's enchanting Ceramide Serum with Lipids! This elixir is a true game-changer, merging the best of science and luxury to gift you that divine skin-plumping glow you've been dreaming of.
Bid adieu to the days of lackluster skin and say a resounding hello to a complexion that's positively luminous and gorgeously youthful. Our serum is a treasure trove of potent ceramides and lipids, meticulously designed to nourish and replenish your skin's natural moisture barrier. It's like a refreshing sip of water for your skin, quenching its thirst for hydration.
Each precious drop of this serum is like gifting your skin a luxurious spa day. Its velvety-smooth texture glides effortlessly, leaving your skin baby-soft and irresistibly smooth. What's more, our serum is specially crafted for quick absorption, ensuring there's no trace of that dreaded greasy residue. 
But here's the cherry on top – we've infused a dose of whimsy and delight into your skincare routine. Our serum practically throws a happy dance party on your skin! You're bound to adore how effortlessly it plumps up your complexion, bestowing upon you that coveted "I woke up like this" radiance.
Bella Reina Skin Care Green Pro-Lift Crème Moisturizer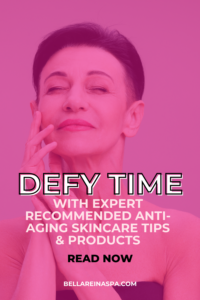 Get ready to defy gravity and turn back the clock, one luxurious application at a time, with Bella Reina's Green Pro Lift Crème. This remarkable "green" cream is not your ordinary skincare product—it's a game-changer designed to accelerate the 28-day skin cell cycle. 
Picture this: peptides and antioxidants working their magic on freshly rejuvenated skin cells, and the results are nothing short of astonishing.
But that's not all; this creme is a powerhouse of skin renewal. With alpha-lipoic acid, DMAE, retinol, and a treasure trove of other potent ingredients, it's like a symphony of youthfulness for your skin. 
Say farewell to sagging skin and hello to a complexion that defies gravity, all thanks to this incredible green potion. It's time to embrace a world where your skin looks and feels as youthful as ever. 
Elevate your skincare game with Bella Reina's Green Pro Lift Crème and let the transformation begin! 
Conclusion
So there you have it, my fellow skincare enthusiasts! Bella Reina's arsenal of beauty treasures is here to make you feel like the star you truly are. These products are your ticket to radiant, youthful, and oh-so-gorgeous skin. So go ahead, pamper yourself, and let your inner beauty shine brighter than ever. After all, you're worth it, and Bella Reina is here to remind you just how fabulous you are!