What brands are medical-grade skincare?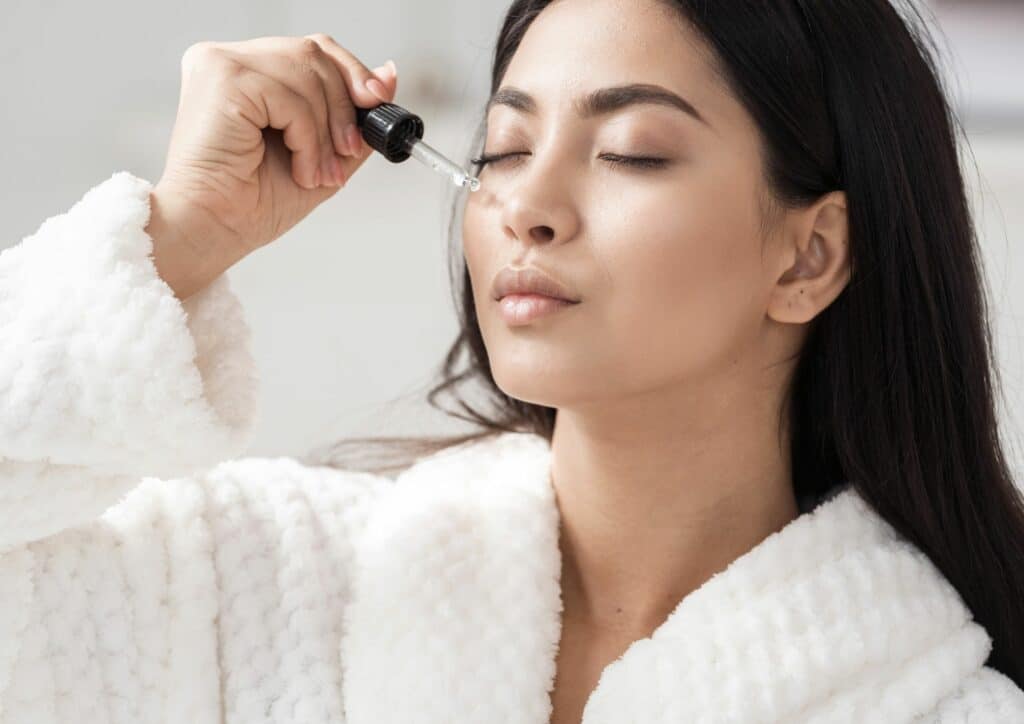 Medical-grade skincare is super effective in treating the skin. Why? Well, simple! Medical-grade skincare uses high-quality, active ingredients, that work more efficiently to treat a specific skin condition you're looking to treat, and improve skin health.
What is the best Medical grade skincare brand?
One of the best medical-grade brands is Environ. Environ won the "Top Medical Skincare of the Decade Award" in 2021. Environ's innovative approach to skincare contains a mix of active ingredients including high doses of Vitamin A (Retinol) and antioxidants, that can be used by all skin types. Environ's products help keep the skin barrier healthy and strong, as well as improve skin tone and texture over time. Environ gives you healthier skin, as well well radiant skin, and helps remove the sides of sun damage.
Environ was formulated by one of the top surgeons in the world. It offers a range of skincare products according to your skin concerns. The AVST line helps prevent premature aging. The Youth EssentiA line helps reduce wrinkles, and fine lines and helps give the skin a youthful appearance.
How can I purchase Medical-grade skin care?
It's very important when purchasing medical-grade skin care to do so from trusted sources. For example, the market for counterfeit Environ products is huge. However, these products don't have the active ingredient concentrations found in Environ products. Counterfeit products may also contain filler ingredients or ingredients that may actually be harmful to your skin health. Environ has patented technology and potent ingredients that are made especially to give you healthy skin and beautiful skin. Even the packaging was designed especially to keep the active ingredient concentrations
Why do I need a skincare consultation?
It's very important to have a skincare consultation with skincare specialists when it comes to using medical-grade skin care. This type of skincare products have a high concentration of active ingredients. They are usually formulated to treat medical skin concerns. For example, Environ's products have different levels of Vitamin A (Retinol). It's important to have a consultation with a skincare professional prior to using Environ Skincare, to make sure that you're using the right product for your skin concerns/goals.
Our favorite Environ Products
Environ is one of the best medical-grade skincare brands, and it's one of our esthetician's favorite skincare brands. Here are some of our absolute favorite products:
Environ Youth+ Frown Serum:
Environ Frown Serum has special wrinkle-fighting peptides. "expression lines"– wrinkles, crow's feet, and frown lines may be visibly softened. This serum targets the same mechanisms as a botox treatment but in a safer, milder way. Your skin looks refreshed, healthier, and more youthful.
Environ Skin EssentiA Pre-Cleansing Oil Cleanser:
Environ Pre-Cleansing is a "prep" for a soft, clear complexion. A valuable first step in your daily skincare regimen. A mild strength oil, it removes sunscreen, makeup, and other pollutants. Even more, it assists in dissolving blackheads and whiteheads.
Environ Youth EssentiA C-Quence Serum:
The products are extremely active with very high levels and quality ingredients.
Softens fine lines, wrinkles, and the signs of aging.
Brightens skin tone and helps smooth the skin's texture
Penetrates deeply to nourish new skin cells and create healthier skin
Softens scarring from acne or surgery and can be used with micro-channeling
Helps to break up pigmentation, creating a lightening of the skin and an overall even tone
Assists the body's collagen fibers with toning and tightening the skin.
Environ Body EssentiA Tri-Complex Contouring Cream:
The Tri-Complex Contouring Cream is a super complex mix of ingredients that help improve dimples, uneven texture, and skin roughness. The product comes with a glove that is used to stimulate the skin's circulation prior to applying the product.
I've been called Nancy Reagan, the First Lady of Skin Care. And if you are old enough to remember former President Ronald Reagan, I'm also known as "NOT THAT" Nancy Reagan.
I believe strongly that the outer skin glow comes from within and that nutrition is an integral part of great skincare. Based on that philosophy, I started Bella Reina Spa, which is recognized as the Best Day Spa in North America with a team of 17 estheticians, massage therapists, and natural nail technicians. The Bella Reina website offers extensive knowledge on products, spa services, and beauty shopping, with a strong focus on vegan and cruelty-free beauty. Welcome to Bella Reina Spa! We look forward to helping you look and feel your best.