Oh Say Can You Spa in July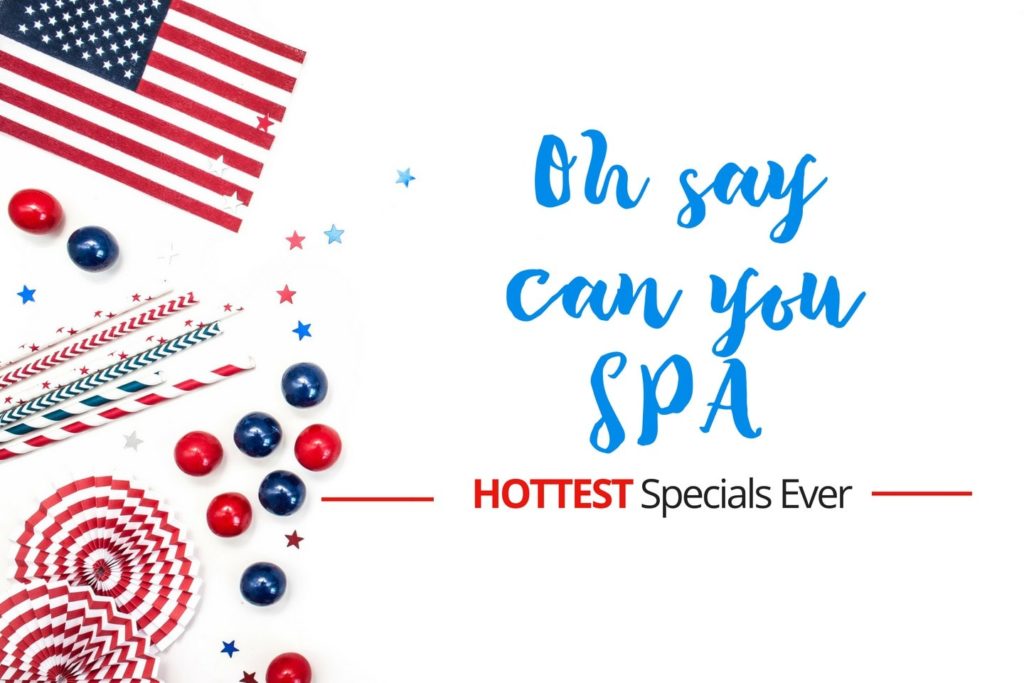 July is like the roll over of the year, but it's the height of the summer. This year it is HOT! So we are bringing you the hottest spa specials in South Florida.
And now to break it down. It's summer it's hot and it's happening at the spa!
Freedom Summer Facial (Choice of Couture, Crystal-Free Microdermabrasion and Dermaplane Gold)
This summer facial highlights on our limited edition Pineapple enzyme and Lychee mask – and it's totally vegan friendly. With the dog days of summer starting, even a dash to the car has you soaking in UV rays. And it's going to wreck your skin if you don't protect. Here's why. UV rays rob the skin of moisture, dehydrating the skin and aging it.
The Pineapple and Lychee combo soaks the skin (aka hydrates) with Vitamin C.  While gentle, it is perfect for treating summertime skin. The Lychee mask contains specials ingredients to reduce heat irritation, address dark spots and help with the breakouts.  Additionally, it has oxygen scavengers to fight radicals preventing cellular damage from the suns rays.
Fireworks Citrus Pedicure
 We couldn't let the chance go by for a citrus inspired pedicure. With oranges abound, this 55 minute wellness pedicure combines citrus with an anti-aging hand mask for summer re-hydration for the hands and the feet. With summer sand, heat and wind, keeping the "most seen parts" from being dehydrated is very important
Stars and Stripes Fassage
Already a classic by itself, this takes the Fassage to a whole new level with the addition of 20 minutes of Reflexology and a Pineapple Lychee Refresher Facial. Not to be outdone, the massage portion always uses Organic Massage cream rich in arnica and anti-inflammatory ingredients to calm and soothe the achy muscles.
And some consider this Christmas in July….we consider it smart spa shopping. Purchase 3 Treatments and receive the 4th for FREE!
For more information on any of the July spa specials or for an appointment, call 561-404-7670.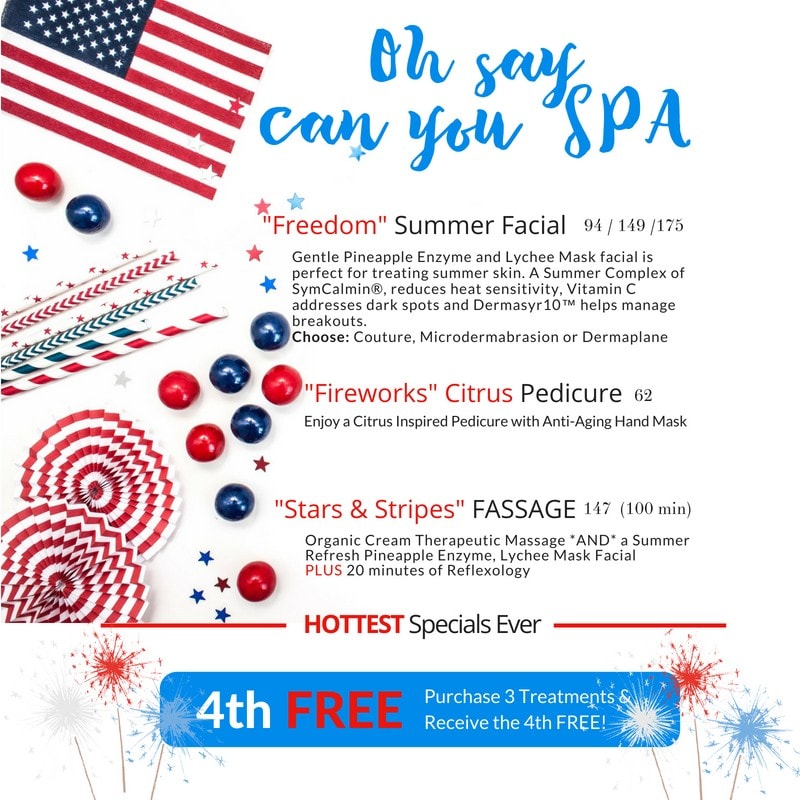 I've been called Nancy Reagan, the First Lady of Skin Care. And if you are old enough to remember former President Ronald Reagan, I'm also known as "NOT THAT" Nancy Reagan.
I believe strongly that the outer skin glow comes from within and that nutrition is an integral part of great skincare. Based on that philosophy, I started Bella Reina Spa, which is recognized as the Best Day Spa in North America with a team of 17 estheticians, massage therapists, and natural nail technicians. The Bella Reina website offers extensive knowledge on products, spa services, and beauty shopping, with a strong focus on vegan and cruelty-free beauty. Welcome to Bella Reina Spa! We look forward to helping you look and feel your best.