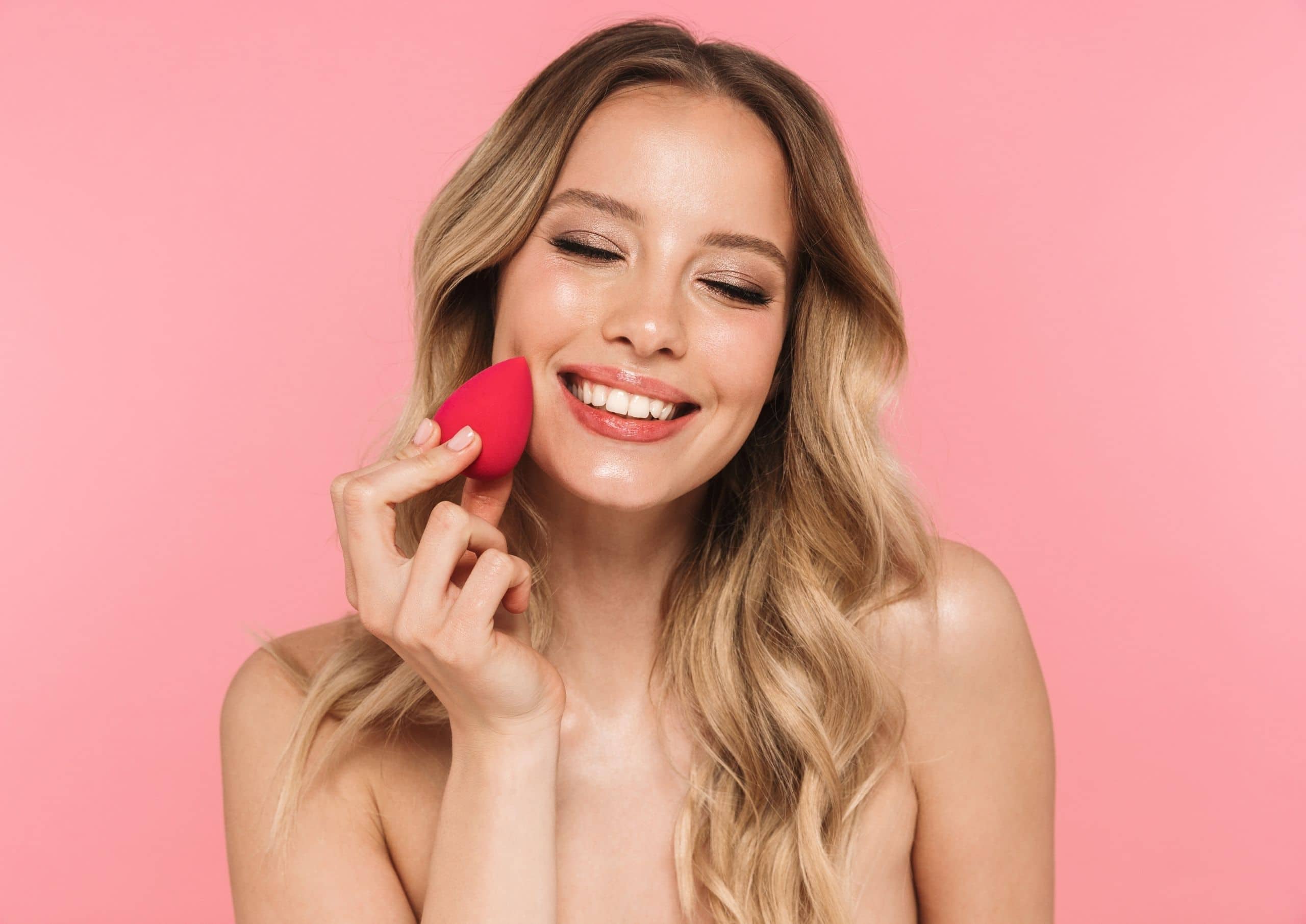 Some women would rather not use primers. They feel that it adds an extra step to the makeup process. While it is true that putting on the primer does take additional time, in this case, it is time well spent. A face primer adds a number of important benefits to your skin's health. By leaving it out and not using any primer, these potential advantages are lost. So instead of choosing to go without primer, it's a better idea to learn how to put it on well, so that it can do its job.
What is Makeup Primer used for?
Face Primers are used as the last step in your skincare routine, and prior to your makeup routine. The primer creates a smooth canvas for flawless makeup application. Primers can minimize the appearance of large pores, and reduce fine lines and wrinkles when applying makeup. Primers can also mattify the skin, boost hydration, and even protect your skin when combined with spf! There different types of primers that serve different purposes, and different skin types, including oily skin, or dry skin. Essentially, applying primer to your face serves two main purposes: To create a smooth canvas for makeup application, and for your makeup to last longer.
How to Prime Your Face:
Moisturizer First:
There are some women who choose to put on face primer over their moisturizing product. There are also those who use the primer without applying moisturizer first. However, it's ideal if the first step in the process is putting on moisturizer. This is because the primer offers the benefit of locking in moisture. In a way, the primer acts as a protective layer that allows the moisturizer to perform its job longer. This is good for the health and looks of your skin. The skin from benefits having a good amount of moisture on your face.
Apply Primer with a Brush:
 When it comes to applying the primer, the tool to use is a foundation brush. Brush the face primer on with strokes that go in a downward direction. Make sure that the areas under your eyes receive a sufficient amount of attention. Also, be sure to apply a sufficient amount on problem areas such as those parts of the face where the skin tone is uneven. Consider also blemished areas. Once this is done, you can proceed to other cosmetics, such as eyelid primer and concealer.
Benefits of Using a Face Primer
Smoother Skin
With the primer applied, you will notice that it helps to create a more even overall appearance. Your skin will look smoother, by minimizing the appearance of pores. The primer helps to cover up any places with larger pores, and it also gives your skin a lovely glow.
Better Application
Another benefit of the primer is that, since it acts as a layer between the makeup and your skin, it helps to ensure that your makeup remains moist. This helps to avoid the situation where the makeup begins to look cracked and dry because the moisture was absorbed by the skin.
Makeup Stays on Longer
An additional benefit of a face primer is that it gives makeup a layer to cling to. Because of this, it will keep your makeup in place. So be sure to include this primer in your daily makeup regimen. You will appreciate how it improves your look, as well as the way it makes your skin feels better and healthier.
Achieving the Right Look
Different types of primers will set the tone for your desired makeup look. A mattifying primer will help your complexion, and makeup look have a more matte look, for example. While a more hydrating primer will give your complexion a more dewy look.
Less Makeup Waste
With Face Primers, a little will go a long way. Primers can help you reduce the amount of makeup needed to provide the right amount of coverage. This is because the primer bonds to the makeup, which leads to you wasting less product and actually using the amount you need!
Types of Primers:
When choosing the right primer, it's important to match your skincare, primer, and foundation to ensure a smooth application. For example, if you use an oil-free moisturizer because you have oily skin, you must also use an oil-free foundation and primer. Primers can be water-based, oil-based, or silicone-based.  It's important to read the labels of your products to make sure you are using the right product for your skin type.
Best Primers for Your Skin Type:
Oily skin:
For oily skin, it's recommended that you use mattifying primers, to keep your foundation on longer. The most common primers for oily skin silicone-based primers tend to better for oily skin. They also help reduce the appearance of large pores.
Dry skin:
Hydrating primers are better for those with dry skin. Hydrating face primers can include ingredients such as ceramides that can be used to hydrate the skin while giving your skin a smooth makeup application.
Hyperpigmentation:
For those with hyperpigmentation, redness, or spots, color-correcting primers are ideal to ensure an even skin tone, for smooth makeup application. Green-based primers are used to even out redness tones in the face, for example.
Mature skin:
If you have fine lines and wrinkles, a blurring primer will help you smooth out fine lines and wrinkles, give the skin a smooth look, and keep your foundation from creasing. Silicon-based primers are also common to "fill in" fine lines and wrinkles and smooth out your skin.
Acne Prone/Sensitive Skin:
Those with acne-prone or sensitive skin should avoid silicone-based primers. Silicone-based primers can clog up your pores, which will lead to more breakouts.
I've been called Nancy Reagan, the First Lady of Skin Care. And if you are old enough to remember former President Ronald Reagan, I'm also known as "NOT THAT" Nancy Reagan.
I believe strongly that the outer skin glow comes from within and that nutrition is an integral part of great skincare. Based on that philosophy, I started Bella Reina Spa, which is recognized as the Best Day Spa in North America with a team of 17 estheticians, massage therapists, and natural nail technicians. The Bella Reina website offers extensive knowledge on products, spa services, and beauty shopping, with a strong focus on vegan and cruelty-free beauty. Welcome to Bella Reina Spa! We look forward to helping you look and feel your best.