Did we tell you? We think you ROCK!!
Yes…there are clients and then there is you -the very special client. The one guest that even though
we are trying to make your day better, you end up making our day.
We are so very lucky to have you.
And we think you will love Client Appreciation Day, July 18th.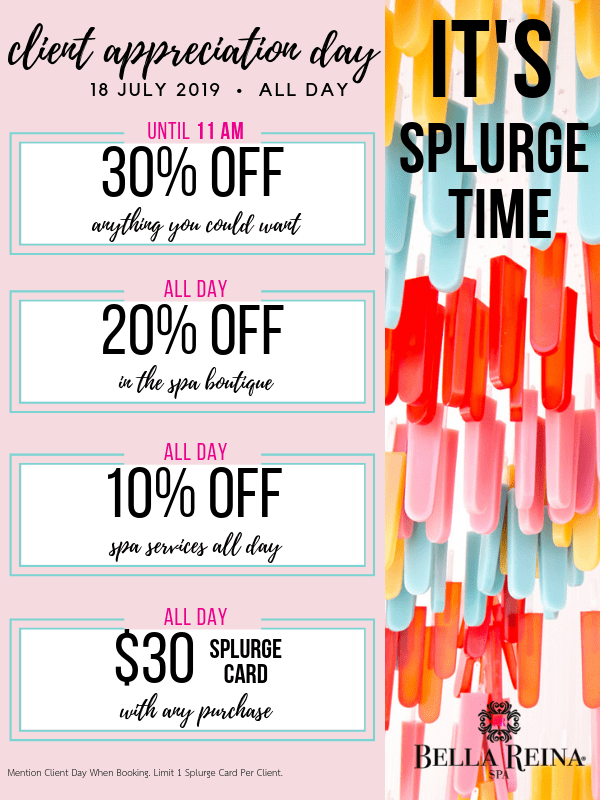 Until 11:00 AM
30% off anything you could possibly want (services or retail)
(yes let's get this day rocking, but it's on a
first book basis ? ??- that's a link to book online) 
All Day
20% off anything in our fabulous spa boutique filled
with luxe clinical skin care, natural jane iredale makeup and spa gifts.
All Day
10% off spa services (yes we do have some fabulous
services and yes this does include the specials) –
like another $10 off Dermaplaning!!! 
All Day
Receive a $30 SPLURGE card for your next spa service
good until September 30th, 2019.
SO.
Get your schedule out, mark the day planner
for a little spa appreciation time.