Bosses Day: Thank Your Leader with A Spa Gift Card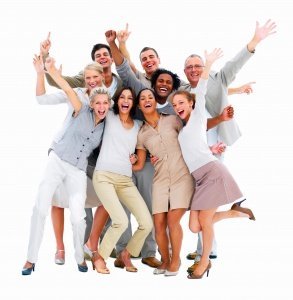 Monday, October 17th is recognized as National Bosses Day. The appreciation for the people you work for has come under some controversy, as has everything. Some think it is a dumb holiday, because you shouldn't ask an employee to give the boss a gift. Others think it is a time to celebrate the really good managers and leaders.
Being a boss is something anyone can do, but being a leader inspires your team (or tribe) to follow you. That said being appreciated is never in bad manners.
Bosses Day
Normally Bosses Day falls on October 16th. If this day is on a weekend then the following business day is celebrated. Thus our Monday holiday.
Being a boss is one thing, everyone has experienced the "bad" boss. Being a boss that is a leader is another topic. Bosses Day was created to honor those great business leaders. And nothing says "gift" like a spa gift card.
National Boss's Day History
Back in 1958, Patricia Bays Haroski registered the day with the United States Chamber of Commerce. She was an employee at State Farm Insurance and her father was her big Boss. Ms. Haroski selected October 16th, because it was her father's birthday.
The Governor of Illinois at the time proclaimed October 16th to be Bosses Day. Thus the holiday was written in stone and gave you the opportunity to appreciate a great leader.
Boss's Day Gift Ideas
Simple gifts are usually the best. And you want to give something to your boss that is meaningful. A coffee mug or pen just will not do the trick, but a nice meaningful card would be nice.
A great idea is to get a group of co-workers together for gifting. You want to show your boss how much you appreciate their great qualities. Some ideas include the following:
Lunch with the boss at their favorite lunch spot.  Split the bill with your co-workers.
Relaxing spa gift card to de-stress them from the pressures of their job. Even a $25 gift card that you have pooled together is a great reminder of how they lead their team. Thank your leader!
A very appreciative card that speaks to the qualities of great leaders like fairness, honesty and inspiration.
This year, don't let bosses day slip away without letting the one person most responsible for your success know that you think they are great!
I've been called Nancy Reagan, the First Lady of Skin Care. And if you are old enough to remember former President Ronald Reagan, I'm also known as "NOT THAT" Nancy Reagan.
I believe strongly that the outer skin glow comes from within and that nutrition is an integral part of great skincare. Based on that philosophy, I started Bella Reina Spa, which is recognized as the Best Day Spa in North America with a team of 17 estheticians, massage therapists, and natural nail technicians. The Bella Reina website offers extensive knowledge on products, spa services, and beauty shopping, with a strong focus on vegan and cruelty-free beauty. Welcome to Bella Reina Spa! We look forward to helping you look and feel your best.