Mother's day is a special day that we dedicate to the most important person in our lives – our mothers. It's a day when we show our love and appreciation towards them, and thank them for everything they have done for us.
With Mother's day 2023 coming up, it's time to start thinking about how you can celebrate this special day with your mom. Here are some thoughtful ways to celebrate mother's day 2023.
Give the Gift of Relaxation
Mothers often put the needs of their children before their own, so a gift that allows them to relax and unwind can be greatly appreciated. Nothing beats a relaxing and rejuvenating spa day with your mom.
Schedule an appointment for the two of you. You can enjoy a massage, a facial, a manicure, and a pedicure, all while spending some quality time with your mom. This is the perfect way to show her how much you value her and how grateful you are for her love.
Host a High Tea Party
This one is perfect if your mom loves tea parties. You can plan a fancy afternoon tea party, complete with exquisite tea sets, cakes, sandwiches, and a wide variety of tea flavors. Invite her friends or close family members to join you and create a relaxing and enjoyable atmosphere. This is an excellent opportunity to celebrate and appreciate your mom's friends and those who are always there for her.
Indulge her with Bella Reina's Sugar Reina Spa Gift Set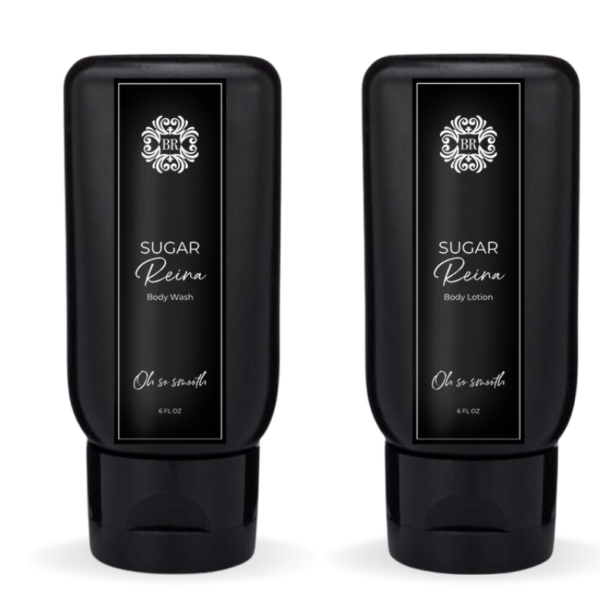 Treat your mom to a spa day in the comfort of your home with Bella Reina's Sugar Reina Spa Gift Set. It comes with luxurious body lotion, body scrub, and a candle. The signature scent will transport her to a 5-star spa without ever leaving home. This gift set is perfect for pampering your mom; she will feel relaxed and refreshed.
Customized Jewelry
Jewelry is always a classic gift that moms love. However, this Mother's Day, you can make it more special by customizing the jewelry. You can engrave her name, initials, or an important date on a necklace, bracelet, or earrings. It's a personalized gift that she will cherish forever. Every time she wears the jewelry, she will be reminded of your love and appreciation for her.
Spa Candle Trio
Nothing sets the mood for relaxation better than a soothing ambiance, and what could be better than candles to create that relaxing atmosphere? Bella Reina's Spa Candle Trio is not your average scented candle. These soy candles come in stylish black matte votive jars that promote tranquility, and wellness.
Each candle has a unique scent to invigorate the senses and help you unwind. Gift your mom this set and let her feel the luxurious and tranquil ambiance all around her.
Customized Bella Reina Gift Card – Give the Gift of Choice
If you're unsure which gift to give your mom, let her choose with Bella Reina's customized gift cards. This gift card lets your mom pick her favorite products and spa services from our website's luxury skincare and beauty collection. This option is the best choice if you want to gift something to your mom but prefer leaving the final decision to her.
Give her the Gift of Adventure
Once in a while, moms need to travel and explore new places too. This Mother's Day, plan a surprise trip to her favorite destination or somewhere she's always wanted to go. Make sure to plan everything, from transportation to accommodations, to avoid any stress.
It could be a weekend getaway to a nearby city or a week-long vacation to an exotic location. You could also explore outdoor adventure activities like rock climbing, hiking, or zip-lining.
Final Thought
There are many thoughtful and creative ways to celebrate Mother's day 2023. Regardless of how you choose to spend this day, the most important thing is that you spend it with your mom, showing her how much you care about her.
By incorporating some of these thoughtful ways to celebrate Mother's Day 2023, we can make this day even more special and show our mothers just how much they mean to us. So, let's start planning and make this a Mother's Day to remember!