The Best Natural Beauty Products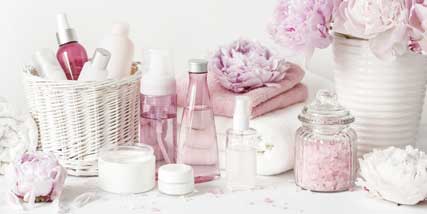 What are the best natural beauty products in the cosmetic world?  Natural and organic products are the best and most effective for all skin types. As a result most skin care manufacturers have introduced different brands of natural beauty products.
It is fact that skin care products made from chemicals cause a number of harmful effects. Chemicals and preservatives are different from specialty ingredients like peptides and liposomes.  The human skin is the largest organ in the human body and deserves the best care possible.  
Natural beauty products
  above all provide the needed nutrients and vitamins to keep the skin healthy at all times. The nutrients and vitamins  consequently help to rebuild the skin from the inside to the outside.
 Watch for for certain ingredients in the skin care products. Many of these ingredients may cause skin problems. Use skin care products with plant based oil extracts. Experts in the beauty industry recommend and endorse organic skin care products. Those made from chemically-synthesized ingredients can potentially cause problems.  On the other hand, there is debate on whether the organic skin products can actually affect the DNA structure of the skin cell.  This makes choosing natural beauty products versus the ones with peptides, vitamins and stem cells a personal choice.
The Best Natural Beauty Products Are Healthy for the Skin
The best beauty products contain no trace of chemical ingredients. Some beauty products are probably not really natural as they contain some questionable ingredients, linking them to a number skin problems. An ingredients such as Sodium Laureth sulfate,  which is used as a foaming agent. These can cause skin dryness and eczema when contained in your beauty products, especially cleansers.
Diethanolamine,
known for its emulsifying and foaming properties can cause eye irritation. It is important to insist on products that contain natural vitamins and minerals. Protect your skin cells against damage and prevent accelerated aging.
I've been called Nancy Reagan, the First Lady of Skin Care. And if you are old enough to remember former President Ronald Reagan, I'm also known as "NOT THAT" Nancy Reagan.
I believe strongly that the outer skin glow comes from within and that nutrition is an integral part of great skincare. Based on that philosophy, I started Bella Reina Spa, which is recognized as the Best Day Spa in North America with a team of 17 estheticians, massage therapists, and natural nail technicians. The Bella Reina website offers extensive knowledge on products, spa services, and beauty shopping, with a strong focus on vegan and cruelty-free beauty. Welcome to Bella Reina Spa! We look forward to helping you look and feel your best.