The Best Massage Place In Delray Beach Florida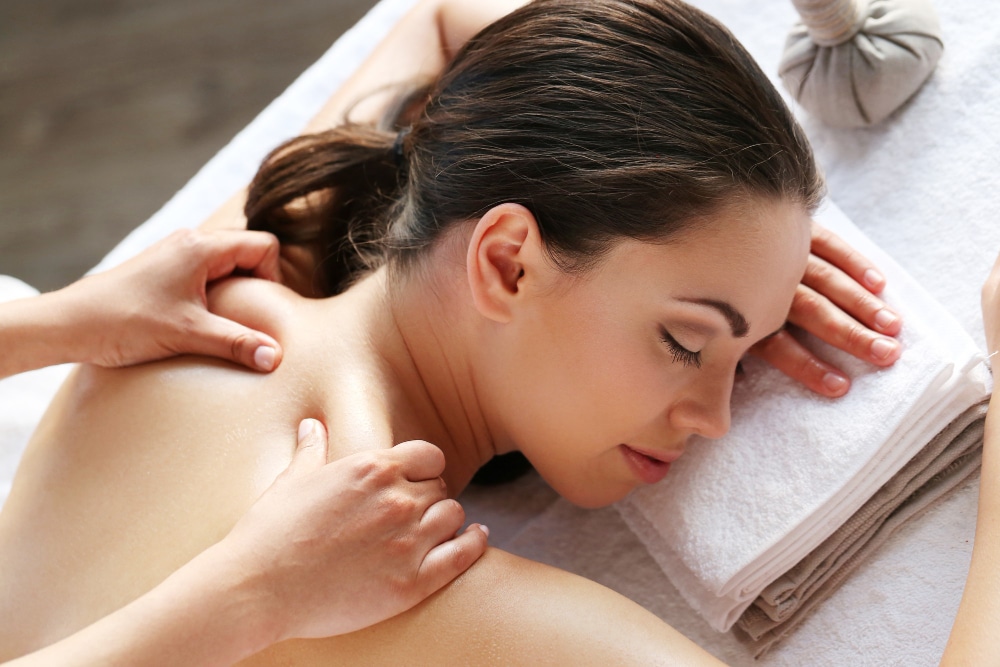 Despite being a small town, Delray Beach can offer you top-notch massage services, like anywhere in South Florida. If you know where to visit, you will enjoy premium spa packages at an affordable price.
But if you want the best of the lot, you should visit the best massage place in Delray Beach:  Bella Reina spa & beauty.
Why Is Bella Reina Spa & Beauty The Best Massage Place In Delray Beach, Florida?

World-class Experts
Unlike other massage places in Palm Beach County, we only retain the services of the best massage therapists. Our therapists have working experience across different countries and regions. For that reason, we have been able to refine our treatments to be the envy of Delray Beach.
While "refined treatment" might seem inconsequential at first to you, when you visit us, you'd see it is a class of its own. With us, each client receives a personalized massage experience. We evaluate everyone's pressure points and deliver the just fit treatment.
Flexible Plans
Just like we streamline our massage services to suit our clients' pressure points, we also consider their pockets. Regardless of your budget, we have a package to cater to your needs. The best part: our massage packages include specialty treatments and are all at least 60minutes long. So, rest assured that you won't be left out of the sweet deals.
And if during the treatment you'd like to upgrade your services, we can equally do that. In any case, rest assured that you won't receive any less care than you deserve.
Mail Offers
In addition to our flexible plans, we offer our clients exclusive deals to shop with us. The best part: the "deals" extend to all our services – from skincare products to spa services.
However, only registered users can get the deals. So, how can you do that?
Visit our

homepage

Follow the instruction on the image:

What Massage Services Can You Expect At Bella Reina Spa?
We offer three specific massages as below:
Classic Massages
Our classic massage is the least of our offers, and it is often fixated. The treatment, which averagely takes 1hour, focuses primarily on the area of your body that needs care. And, it can be streamlined to suit your condition.
For example, we have a classic massage for pregnant women. Here, we focus on the body parts that carry the extra weight. Overall, the mother and child will experience more comfort.
In addition to pregnant women, our classic massage includes a Custom Swedish deal. Depending on your condition, we can extend the duration to one and a half hours.
Signature Massage
Signature massage is our special touch at Bella Reina. Here, we mix unique elements to the conventional massage process to speed our clients' recovery. Presently, there are four different categories you can choose from:
Zen Bella Butter Massage

– is our answer to repair skin damages. Here, we add rich oils (about 8), Aloe Vera, and other minerals to the usual stroking. In the end, our client will attain butter-like skin.

Lime Sugar Body Scrub

– does more than just massage and reduce stress; it also stimulates cell growth. Using Macadamia Crème, the scrub-massage mix exfoliates the skin and prepares the new layer beneath.

CBD Pain Relief Massage

– uses a CBD-rich cream to improve the effectiveness of a massage's result. With the help of camphor and menthol, this enhanced treatment heals the body from within the muscle.

French Slimming Infrared Detox Wrap

– is a different approach to massage, and it is incredibly effective compared to other methods. Thanks to its special creams, the detox wrap massage also reduces weight.
Note: all our signature massage packages take 60mins!
Deluxe Massage
Though high-end, our deluxe massage is relatively affordable for the services it entails. And there are three options here, like the classic package.
Copper Stone Massage

Fassage – is a combination of facial and massage (majorly on the neck area) treatment.

Body Peel Facial Massage – is perfect for exfoliating the skin while massaging it.
Beyond our basic massage packages, we also have a few upgrades. You can read more about them here!