WHY You'll LOVE THIS
The Supergoop Unseen Sunscreen is an invisible sunscreen, with a velvety finish.
Supergoop's mineral sunscreen formula is free of harsh chemicals often found in sunscreens such as Oxybenzone, which are harmful chemicals. That's why Supergoop is not only great for your skin, but also for the environment.
The Unseen Sunscreen has an innovative, oil-free formula that glides onto the skin without the greasy, white cast.  It's perfect for every skin type and skin tone, and can be used as a primer under your makeup as well!
This product is SPF 40 and has broad-spectrum protection, which helps prevent premature aging and skin cancer.
It's invisible, and light and has a scentless formula, perfect for those with sensitive skin! It contains active ingredients, such as antioxidants, frankincense, which soothes the skin and helps the skin be resilient.
It also increases hydration levels, helping you get an even skin texture.
SPF is an essential part of a great skincare routine, and Supergoop is one of the best sunscreen brands out there.
Tips & Benefits: 
SPF 40
Broad Spectrum UV Protection
Weightless, oil-free formula.
Works for all skin types, and skin tones.
Natural finish.
Clean of harsh chemicals, scent-free, and invisible.
Barrier reef safe.
A superior product from a professional skin care expert and spa.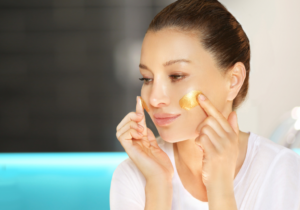 Are you tired of scrolling through endless TikTok skincare hacks, only to be left wondering if they actually work? From DIY sheet masks to chemical exfoliators, the internet is buzzing with ageless skincare advice. In this blog post, we'll debunk common skincare myths and validate some ageless skincare hacks that truly deliver. Buckle up for […]