WHY You'll LOVE THIS
A new generation of deep-moisturizing active care with lasting protection against renewed dehydration of the skin.
Concentrated intensive care capsules that instantly smooth the skin and provide moisture.
Plumps and evens the skin within a few minutes.
Tips & Benefits:
Apply as treatment to replenish the skins moisture.
Ideal as a base for make up.
Significantly reduces fine lines caused by dryness.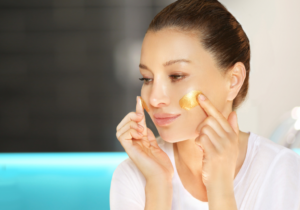 Are you tired of scrolling through endless TikTok skincare hacks, only to be left wondering if they actually work? From DIY sheet masks to chemical exfoliators, the internet is buzzing with ageless skincare advice. In this blog post, we'll debunk common skincare myths and validate some ageless skincare hacks that truly deliver. Buckle up for […]