Mothers Day Gifts – The Bella Reina Way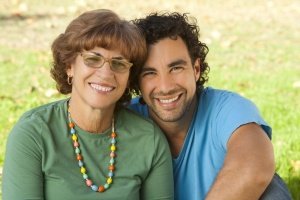 Mothers Day Spa Gifts From Bella Reina Day Spa
When it comes to shopping for the person who brought you into this world (and can take you out of it…), it is not always so easy. Sure you could always take her out to dinner or make her breakfast but don't you wish you could give Mothers Day Gifts she would never forget? Something that says "I understand the struggle you went through raising me and what you still have to put up with"? At Bella Reina Spa we are more than just the best place to relax in South Florida we are also your Gifts center to make sure that your mom has a holiday she will never forget.
Vegan Makeup
The first part of our Mothers Day Gifts guide is Vegan Makeup. If you mom LOVES makeup as much as mine does then she probably wants to make sure that what she is using is good for her and the environment. Our vegan makeup is carefully crafted to make sure that it does not clog pores and dry out the skin. We also make sure that it has absolutely no animal products or other harsh ingredients. For mom, we recommend our amazing vegan lipstick and our impressive vegan nail polish.
Spa Services
If your mom is a fan of going to the spa, she has not lived until she has gotten the mothers day gifts of Bella Reina Spa (and if she has already why not send her back?). At our full-service spa, we can offer your mom every service from remarkable facial spa treatments to body wraps and full-body massages. We even offer permanent makeup! Our talented estheticians have over 50 years of combined experience and will make sure that when your mom leaves she will be completely relaxed, and excited to come back!
When it comes to Mothers Day Gifts, make sure that you give you mom something that she will never forget. Whether you choose the gift of cruelty-free vegan makeup or world renowned spa services we are confident you mother will love your gift. If you are still not sure what you should choose come into our spa today and let one of our team members take you through all of our excellent products.
Also, make sure you show us moms reaction on Instagram by using the hashtag #BellaReinaMOMS
SHOP NOW for MOTHERS DAY SPA GIFTS
I've been called Nancy Reagan, the First Lady of Skin Care. And if you are old enough to remember former President Ronald Reagan, I'm also known as "NOT THAT" Nancy Reagan.
I believe strongly that the outer skin glow comes from within and that nutrition is an integral part of great skincare. Based on that philosophy, I started Bella Reina Spa, which is recognized as the Best Day Spa in North America with a team of 17 estheticians, massage therapists, and natural nail technicians. The Bella Reina website offers extensive knowledge on products, spa services, and beauty shopping, with a strong focus on vegan and cruelty-free beauty. Welcome to Bella Reina Spa! We look forward to helping you look and feel your best.