Jane Iredale Pure Pressed Eye Shadow Triple
WHY You'll LOVE THIS
The jane iredale Pure Pressed Eye Shadow Triple is super long-lasting.
They are versatile enough to create different looks!
Can be used dry or wet.
Easy to blend, with rich pigment mineral pressed shadow.
They come in a variety of shades for any skin tone and look.
Tips & Benefits: 
Gentle and safe for sensitive eyes.
Highly pigmented and versatile.
Crease-resistant and long-lasting.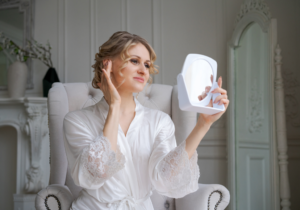 Welcome, beauty enthusiasts and skincare aficionados, to the Bella Reina Beauty Bonanza! Join me as we embark on an exciting journey through the world of Bella Reina's premier skincare products, carefully crafted to unveil your inner radiance.  If you're on a quest for timeless beauty and age-defying brilliance, you've come to the right place. Bella […]