WHY You'll LOVE THIS
A salve for persistent foot and nail problems.
Medicated soap, lanolin, and Vaseline soften hard skin quickly and keep it smooth while Bisabolol and panthenol help clear up small skin cracks.
The blood flow is stimulated by eucalyptus, lavender, rosemary, and camphor and menthol cools and refreshes.
Tips & Benefits:
The salve is based on a well-tried mixture of special soaps and selected skin friendly oils.
It is used best for severe hard skin, dry or rough skin, or very cracked skin.
Helps protect against inflammation and symptoms linked with cracked skin.
By regular use the skin will regain its natural elasticity and resistibility and will be protected.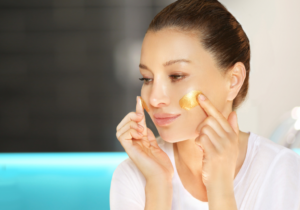 Are you tired of scrolling through endless TikTok skincare hacks, only to be left wondering if they actually work? From DIY sheet masks to chemical exfoliators, the internet is buzzing with ageless skincare advice. In this blog post, we'll debunk common skincare myths and validate some ageless skincare hacks that truly deliver. Buckle up for […]