Your Friday Makeup is Fabulous. Get the Look.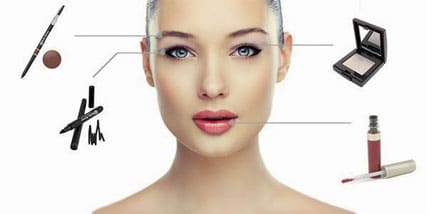 It's Friday! Your Friday makeup is here and it's time to Get the Look! Since it is Indian Summer, let's dress for a nice sun-setting picnic on the beach. With makeup to match, you will want to pick the hues of the sun setting to harmonize your look. It's #bellaTGIF.
Friday Makeup – GET THE LOOK 
Fill in Brows, brush them up and set them. Use the Waterproof Eyebrow Pencil to lightly draw in brows and then use the other end to blend. It's soft and natural.
Apply Waterproof Eye Liner in black. Keep it simple. Rim the bottoms and line the top. Keep the line thin and simple. Love the felt-tip applicator.
Apply Simmer lid color all over and to the brow. Us for the crease color too. Apply to crease and blend.
Apply gloss in a berry shade. It's an Indian Summer!
Your Friday makeup for an Indian Summer night picnic on the beach is smashing!  #bellaTGIF! Get the Look! Do you need makeup look suggestions? Send us your picture and the event and we will give you suggestions.
In addition see one of our Skin Care Coaches at Bella Reina who are trained in clinical skincare facials with advanced technologies. The focus is on instant results and solutions to real skin concerns.
I've been called Nancy Reagan, the First Lady of Skin Care. And if you are old enough to remember former President Ronald Reagan, I'm also known as "NOT THAT" Nancy Reagan.
I believe strongly that the outer skin glow comes from within and that nutrition is an integral part of great skincare. Based on that philosophy, I started Bella Reina Spa, which is recognized as the Best Day Spa in North America with a team of 17 estheticians, massage therapists, and natural nail technicians. The Bella Reina website offers extensive knowledge on products, spa services, and beauty shopping, with a strong focus on vegan and cruelty-free beauty. Welcome to Bella Reina Spa! We look forward to helping you look and feel your best.