WHY You'll LOVE THIS
Footlogix® 8 Tired Leg Formula Mousse is designed to eliminate the stress and discomfort of tired, heavy legs.
Contains urea for locked in moisture, horse chestnut/witch hazel for toning properties, and stearin to protect the skin against dryness.
Tips & Benefits:
Absorbed quickly into the skin without any greasy residue.
Ideal for people who are on their feet all day.
For legs with sensitive skin or that require special protection.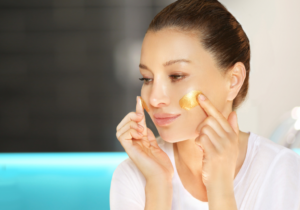 Are you tired of scrolling through endless TikTok skincare hacks, only to be left wondering if they actually work? From DIY sheet masks to chemical exfoliators, the internet is buzzing with ageless skincare advice. In this blog post, we'll debunk common skincare myths and validate some ageless skincare hacks that truly deliver. Buckle up for […]