WHY You'll LOVE THIS
Footlogix 7T Anti-Fungal Toe Tincture Spray contains an effective anti-fungal agent that is proven to provide preventative care for toenails prone to fungal infections.
Contains avocado oil and Panthenol to restore a healthy sheen to toenails.
Can also be used between the toes for peeling skin.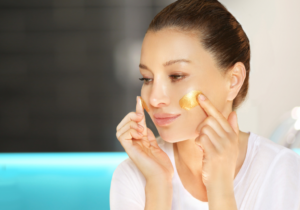 Are you tired of scrolling through endless TikTok skincare hacks, only to be left wondering if they actually work? From DIY sheet masks to chemical exfoliators, the internet is buzzing with ageless skincare advice. In this blog post, we'll debunk common skincare myths and validate some ageless skincare hacks that truly deliver. Buckle up for […]