WHY You'll LOVE THIS
Footlogix® 13 Foot Soak is a pH balanced, gentle and re-hydrating cleansing foot soak with anti-microbial properties.
SIZE:  250 ml / 8.45 fl oz
Tips & Benefits:
A fresh-scent formula that moisturizes skin and softens calluses.
Help soften calluses
Helps prevent fungal infections
Created to penetrate faster and deeper into the skin.
Will not leave excess or greasy residue.
Mimics the skin's own composition in order to supplement, moisturize and repair each layer of skin.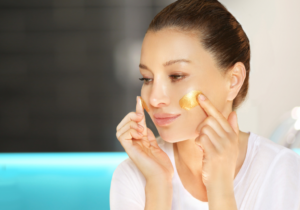 Are you tired of scrolling through endless TikTok skincare hacks, only to be left wondering if they actually work? From DIY sheet masks to chemical exfoliators, the internet is buzzing with ageless skincare advice. In this blog post, we'll debunk common skincare myths and validate some ageless skincare hacks that truly deliver. Buckle up for […]