WHY You'll LOVE THIS
Footlogix 10 Liquid Mist is a refreshing shoe deodorant spray that kills the bacteria causing odor in your shoes.
Contains tree tea oil that specifically targets and kills the germs that cause odors.
This spray is not harmful to materials (leather, plastics etc.).
Contains no perfumes or preservatives.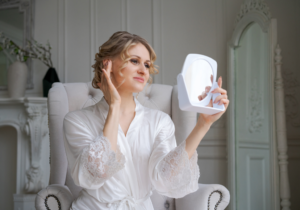 Welcome, beauty enthusiasts and skincare aficionados, to the Bella Reina Beauty Bonanza! Join me as we embark on an exciting journey through the world of Bella Reina's premier skincare products, carefully crafted to unveil your inner radiance.  If you're on a quest for timeless beauty and age-defying brilliance, you've come to the right place. Bella […]