"This milky cleanser is my secret weapon -because I have extremely sensitive skin." -Mary J. VIP client
This velvety cleanser restores moisture during the cleansing process.
WHY You'll LOVE this Milky Cleanser
Biodroga Milky Cleanser  is perfect for dry, sensitive and normal skin.
We recommend this product at the Spa for the  30+ age group  as it leaves the skin soft and silky.
This product is shear and moisturizing – for the ultimate cleansing experience.
Gently removes impurities, leaving your face feeling healthy and soft.
This velvety cleanser  restores moisture during the cleansing process.
Can be used on dry skin to remove makeup or on moist skin as you begin your morning skincare routine.
Milky cleansers do not strip natural oils, so they are a more gentle approach to cleansing – definitely the way to go for those of us with sensitive, dry or aging skin.
Tips & Benefits:
Biodroga  Milky Cleanser  is ideal for your cleansing ritual – optimizes both moisture levels and cleanliness.
Excellent quality product from a trusted esthetician and Spa.
Milky cleansers are one of the very best choices for  sensitive or dry skin, although they work equally well on normal  skin.
Particularly effective for a dry skin that has an inclination towards premature aging.
You can remove your  makeup thoroughly without drying out  your skin – while adding moisture to your face. It has a subtle, fresh fragrance.
This is the ultimate cleansing experience – it smooths and refreshes.
Regular usage of milky cleansers in your skin care regimen will improve your skin's texture and appearance.
For more tips on cleansing: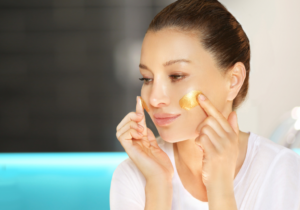 Are you tired of scrolling through endless TikTok skincare hacks, only to be left wondering if they actually work? From DIY sheet masks to chemical exfoliators, the internet is buzzing with ageless skincare advice. In this blog post, we'll debunk common skincare myths and validate some ageless skincare hacks that truly deliver. Buckle up for […]