WHY You'll LOVE THIS
The Biodroga Cleansing Foam is a dreamy cleanser with a soft texture.
The cleanser starts off with a liquid consistency and converts into a rich creamy foam.
Your skin will be deeply cleansed, and soft.
Contains allantoin, which stimulates the development of new skin cells.
This promotes skin regeneration and allows easy absorption of active ingredients.
Tips & Benefits: 
Contains no animal-derived ingredients.
Regenerates and cleanses the skin.
Soothes irritated skin, and reduces redness.
Great for normal and combination skin.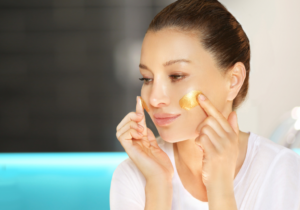 Are you tired of scrolling through endless TikTok skincare hacks, only to be left wondering if they actually work? From DIY sheet masks to chemical exfoliators, the internet is buzzing with ageless skincare advice. In this blog post, we'll debunk common skincare myths and validate some ageless skincare hacks that truly deliver. Buckle up for […]