Choosing the Best Waterproof Eyeliner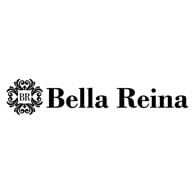 When it comes to choosing the best waterproof eyeliner, we all know how difficult it can be to find an eyeliner suited to your needs. Regardless of whether you wear it religiously or use it to add a little something extra to your Friday night outfit, you need to find an eyeliner you can rely upon not only to look sharp, but one that won't harm your eyes, as well. Here at Bella Reina, we are continuously striving to improve the makeup world, and show everyone that vegan, cruelty free makeup is not "just as good" as the standard, but better.
The Bella Reina Difference
Whether you are a professional makeup artist, just starting out with makeup, or have your own dedicated makeup blog, we want to ensure that you receive the best waterproof eyeliner possible. Newly crafted with an ultra-fine felt tip, you'll be equipped with an eyeliner pen that will create wings so sharp, they can kill a man. We spent several months ensuring we had created the perfect tip for our best waterproof eyeliner, and that dedication was quickly noticed by renowned stylist Derek Warburton, and quickly spread to well-known celebrity makeup artist Justin St. Clair, and its fame spread quickly thereafter. While many brands boast their eyeliner pens to be water and smudge-proof, we at Bella Reina have actually put out the eyeliner pen that can stand to the challenge.
Sensitive to Your Needs
Bella Reina's best waterproof eyeliner is a precise tool of style that will mold to your needs. You can wear it like battle armor-looking strong and fierce, or perhaps you need to look more delicate and doe-eyed, regardless this is the top waterproof eyeliner for you. Not only is this ultra-fine eyeliner pen vegan and cruelty free, it's hypoallergenic as well. We know the struggle when you try a new eyeliner pen, and out of nowhere maybe your eyes start to swell, or they feel itchy and uncomfortable. No one should have to worry about their eyes feeling uncomfortable, and with the Bella Reina best waterproof eyeliner pen, you won't have to worry ever again. This fantastic eyeliner comes in 4 distinguished colors-a classic, timeless black, a warm and chocolatey brown, an eye-popping blue, and a royal purple that is fit for a queen. Try our world-renowned cosmetics now to discover the best waterproof eyeliner for yourself. Don't forget to take a selfie and use #BellaReina to show off your amazing new look to the world!