WHY You'll LOVE THIS
Get your skin prepped, primed & ready for the day with Bella Reina.
Our two favorite cruelty-free, vegan-friendly face primer & setting spray are here for a special price!
Bella Reina Flawless Face Primer:
A Vegan Friendly, paraben-free, natural makeup or foundation primer.
Retexturizes the skin, helping makeup last longer, and wear better.
Plumps skin to reduce the appearance of fine lines and wrinkles.
Bella Reina Skin Hydrating Setting Mist:
A feather-light misting makeup setting spray.
Excellent to use over mineral powder or liquid mineral foundation to set makeup.
Designed to keep your makeup lasting 12-14 hours which is perfect for photography, videos, and brides.
Tips & Benefits: 
Make-up will last longer.
The face will be hydrated and glowing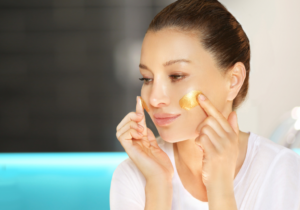 Are you tired of scrolling through endless TikTok skincare hacks, only to be left wondering if they actually work? From DIY sheet masks to chemical exfoliators, the internet is buzzing with ageless skincare advice. In this blog post, we'll debunk common skincare myths and validate some ageless skincare hacks that truly deliver. Buckle up for […]